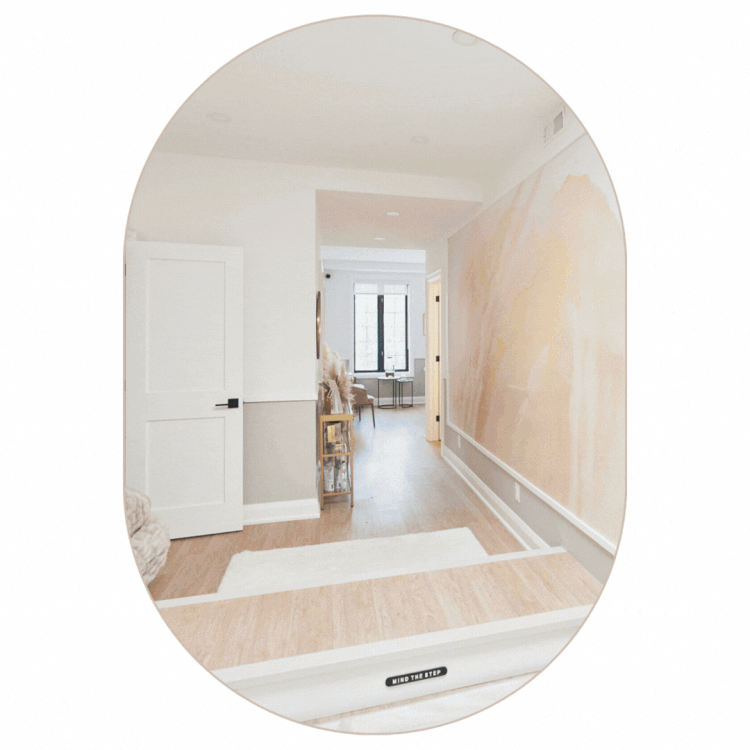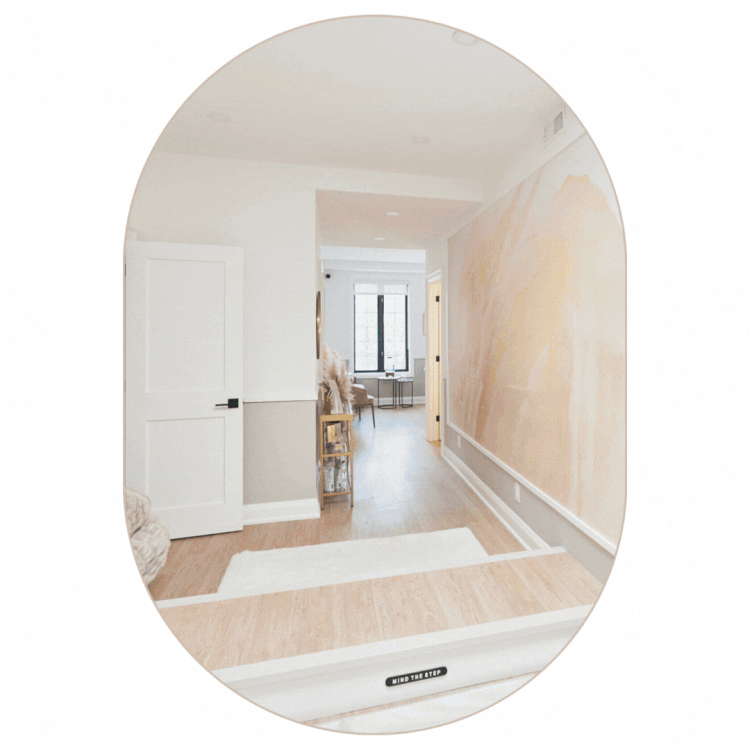 Welcome to Beauty Room!
Beauty Room is your all-in-one destination for relaxation, rejuvenation, and self-care in the heart of Liberty Village, Toronto. With over ten years of being Toronto's favourite beauty spot, we offer services ranging from permanent makeup and lash lifts to relaxing facials and injectables in a boutique-style setting, emphasizing a one-of-a-kind personalized and customized experience.
Visiting Beauty Room, you'll find the perfect combination of lux service and the personalized touch of a boutique spa with bespoke products on site to help you achieve the ultimate feel-good experience.
Come in, relax, and let Beauty Room's beauty experts take care of you!
Amanda
Founder of Beauty Room
THE BEAUTY ROOM EXPERIENCE
ATTENTION TO DETAIL

At Beauty Room, our priority is delivering exceptional services on every visit. We don't compromise speed for quality and our focus on details truly sets us apart.

PERSONALIZED BEAUTY SOLUTIONS

You are one-of-a-kind and you deserve a beauty solution that caters to your specific needs. At Beauty Room, you can expect a personalized experience tailored just for you.

SAFE SPACE

Beauty Room is an inclusive and welcoming space for all. We ensure our clients are comfortable and cared for at all times.
FROM THE BEGINNING...
In 2012, Beauty Room started in a small section of a hair salon, led by its founder, Amanda. Due to her exceptional beauty services, the business quickly gained more clients. Today, Beauty Room is flourishing in Liberty Village, offering a diverse range of services, delivered by a team of skilled professionals. Despite the growth, our team continues to prioritize personalized care and attention to each client. Amanda's vision is still at the core of the business, delivering transformative beauty experiences that are customized to meet the unique needs of every client.
We've Been Serving Toronto For Over 10 Years!
VIEW ALL SERVICES
MEET THE TEAM
Amanda

Founder, Lead Medical Esthetician, and Senior Permanent Makeup Artist

Amanda's passion for beauty and esthetics has been a lifelong calling. Even during her venture into computer science at university, her heart remained dedicated to the world of beauty. In 2005, she embarked on her esthetics journey at the prestigious Park Hyatt Stillwater Spa, where she obtained a strong foundation in prioritizing client experience and delivering exceptional quality.

Having explored various spas and salons thereafter, Amanda encountered a stark contrast in the consistency and rushed nature of the services offered. Driven by the aspiration to revolutionize the spa experience, Amanda's entrepreneurial spirit took flight in 2012, leading her to establish Beauty Room, initially within a modest 100 sq. ft. room.

With an unwavering commitment to offering her clients the most cutting-edge treatments and superior products, Amanda diligently attends training seminars to augment her skills and stay abreast of industry advancements.

When she's not working tirelessly at the spa, managing the business, or broadening her knowledge through enriching classes, Amanda cherishes moments spent with her husband and their beloved fur babies, Ollie and Bugsy.

Sushma

Senior Esthetician and Registered Massage Therapist

Sushma is currently enjoying her maternity leave from the Beauty Room team!

A valued member since 2015, Sushma has cultivated a dedicated clientele who cannot get enough of her rejuvenating massages and expert brow threading technique.

Initially joining Beauty Room as a part-time nail technician and waxer, Sushma's passion for wellness and beauty led her to pursue further education.

She successfully completed her RMT training at Sutherland Chan and her Skin Care Therapist training at George Brown College, expanding her expertise and ensuring exceptional service for her clients.

In addition to her career in the beauty industry, Sushma has embarked on an exciting entrepreneurial venture. Co-founding "Felt by Heart," a small business specializing in handmade goods from Nepal, Sushma and her sister team up to bring their customers delightful baby mobiles, charming finger puppets, exquisite coasters, and other intricately crafted home decor items made from felt and wool.

Outside of her professional pursuits, Sushma cherishes her role as a parent to her beloved Golden Retriever, Elai, and now her newborn son. She enthusiastically embraces opportunities to take her family on invigorating hiking and camping excursions, further embracing her love for the outdoors.

Darby

Esthetician and Permanent Makeup Artist

Darby is a highly skilled and experienced permanent makeup artist, holding not one but two certifications in her field. Her specialties lie in creating flawlessly powdered brows and stunning lip blush tattoos. Dedicated to providing top-notch service, Darby has been under Amanda's mentorship since joining our team in January 2022.


Originally from a small town, Darby eventually found her way to the vibrant city of Toronto. There, she pursued studies in Interior Design and honed her expertise as a trusted color consultant at Benjamin Moore. However, it wasn't until 2020 that a new calling beckoned her towards a career change. With an undeniable passion for permanent makeup, Darby embarked on a path that truly resonated with her.


Darby's background in color theory plays a crucial role in her artistry. Armed with a deep understanding of pigments and hues, she possesses an innate talent for selecting the perfect shades to enhance the natural beauty of her clients' brows and lips. Her keen eye for detail and commitment to perfection ensure that each person receives impeccable results.

When Darby isn't transforming faces at the spa, she indulges in the company of her beloved furry princess pomsky, Dakota.

Additionally, Darby is an avid explorer of downtown neighborhoods, constantly on the hunt for charming local cafes that deserve a spot on her list of favorite coffee spots!

April

Brow and Lash Artist and Sugaring Specialist

April is a highly skilled professional with over 6 years of experience in the beauty industry.

April's passion lies within the art of lash extensions, specializing in creating handcrafted works of beauty that are uniquely tailored to each client.

Hailing from Winnipeg, Manitoba, April made her mark in Toronto in 2022 as she embarked on a new chapter in her career as a lash artist.

Her dedication to her craft is evident through her various certifications in Classic, Hybrid, Volume, and Mega Volume Lash Extensions, obtained in 2017. With a background in Retail and Sales, April seamlessly transitioned into the world of lashes, drawing upon her attention to detail, exceptional interpersonal skills, and ability to empower individuals to feel their best.

But there's more to April than just lashing. When she's not transforming lashes and brows at the spa, she finds joy in exploring the vibrant city, experimenting with delicious TikTok recipes in her kitchen, and indulging in the captivating world of thriller and dystopian movies.

Tas

Threading and Waxing Expert, Holistic Facials

Specializing in threading, Tas has mastered the art of sculpting eyebrows to perfection.

Her extensive knowledge and passion for eyebrows shine through in every interaction, making each visit a personalized and enjoyable experience.

Tas stays up-to-date with the latest trends and techniques in the beauty industry. She frequently attends workshops and training sessions, allowing her to expand her skillset and offer her clients the most cutting-edge eyebrow treatments. With Tas's years of experience, artistic talent, and dedication to her craft, it's no wonder that she is known as the go-to esthetician for eyebrows in Toronto\!

Nurse Tim

Registered Nurse, BScN, and Certified Nurse Injector

Tim has been a pioneering trailblazer in the world of aesthetics since 2003. Tim is a highly skilled nurse injector since 2013 and has received mentorship from plastic surgeons and esteemed dermatologists, which led to Tim's certification as a nurse injector, with his top priority being safety.

He ensures that every procedure is conducted with the utmost care, seamlessly merging the world of healthcare and artistry while being one of the first males in the aesthetic industry.

Reflecting on his journey, Tim shares, "My experiences in medical aesthetics have taught me that beauty is not confined to a singular standard but is diverse and individualistic. I aim to accentuate the natural allure that lies within each person, fostering a sense of empowerment that radiates from within."

Outside of his professional endeavors, he finds joy in being surrounded by nature, painting, and even stepping onto the stage for stand-up comedy. His nursing career has also blossomed into street nursing, aiding the most vulnerable and marginalized populations of Toronto since 2019. An integral part of this journey is Tim's ability to give back to those who need the most support on the streets of Toronto.

Fun fact: Tim and Amanda used to work together at The Park Hyatt in 2005 as aestheticians!"

Alex

Registered Massage Therapist

Not only is Alex skilled in traditional massage techniques designed to soothe tired muscles and alleviate stress, but she also offers a unique and indulgent facial massage called buccal massage that specifically targets jaw tension.

Buccal massage is a technique that targets the muscles of the face, particularly those around the mouth and jawline. By skillfully manipulating these muscles, Alex is able to release tension, improve blood circulation, and enhance overall facial tone and elasticity.

Through her skilled hands and gentle touch, her clients find solace and relaxation during their time with Alex. The expertise she brings to each treatment session is matched only by her warm and compassionate demeanor, creating a welcoming and serene environment where her clients feel genuinely cared for.

Achol

Client Care and Spa Coordinator


Our commitment to excellence extends beyond the services we offer, which is why Achol is an invaluable part of our team. She ensures that every client's journey with us is nothing short of exceptional.

Bugsy

CFO – Chief Fluff Officer

Bugsy makes sure every Beauty Room guest feels welcome and at home. After all, nothing makes a place homier than a fluffy companion. He has been Amanda's trusted friend even before Beauty Room opened. He truly is the sweetest and most loving pup. Say hi and give him a good cuddle when you come in! 

Some Fun Facts About Bugsy:

• Bugsy's tongue always sticks out, ever since he was a little pup

• He just turned 16 in August, which makes him a strong little Leo

• Since he's quite old, he doesn't see or hear well anymore, so don't be offended if he doesn't come to you when you call him!