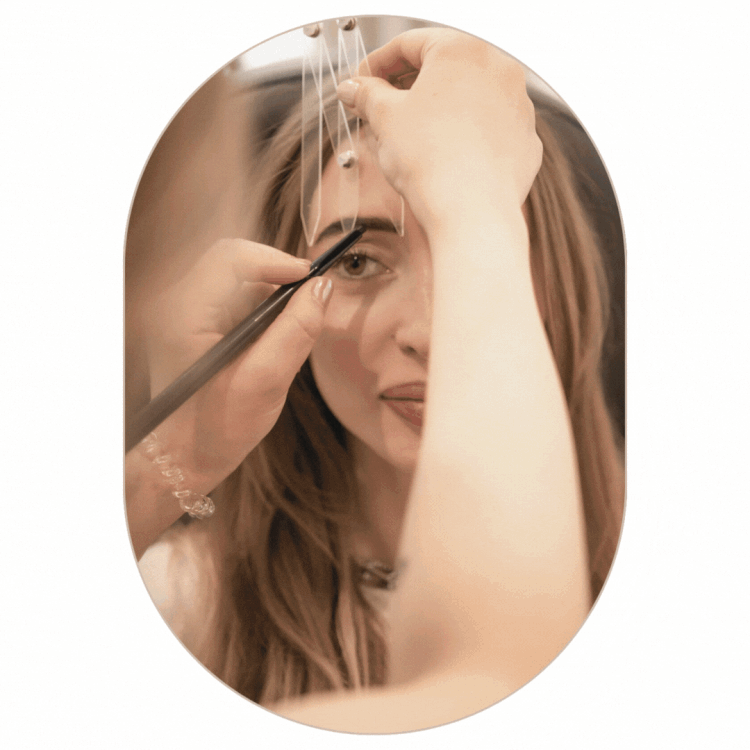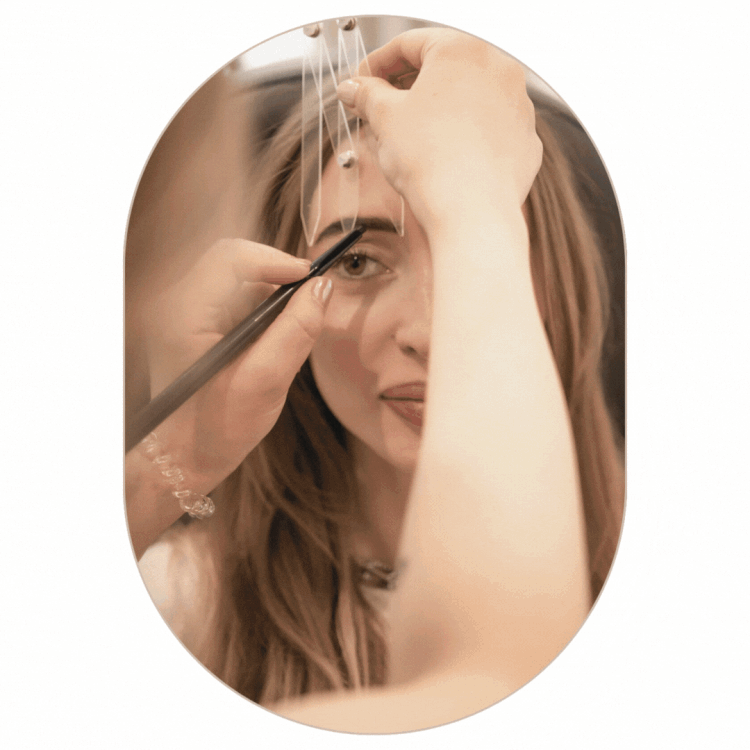 WAKE UP DONE AND READY TO GO.
Beauty meets convenience
At Beauty Room, our expert permanent makeup artists are dedicated to delivering makeup solutions that not only accentuate your natural features but also stand the test of time.
Using innovative tattooing techniques, alongside reliable pigments and tools, we specialize in crafting tailored looks that perfectly align with your unique style and preferences. With our services, you can relish the luxury of a simplified morning routine, while feeling flawlessly beautiful, day after day.
BOOK YOUR APPOINTMENT NOW
PERMANENT MAKEUP BROWS
Finally, brows that don't rub off! 
Our skilled technicians create tailored brows with Nanobrows and Powdered Brows techniques. Through extensive consultations, we understand your vision and deliver brows you'll love.
To start, your permanent makeup artist fills in your brows to harmonize with your face shape and lifestyle. We then customize colors for natural-looking results, with your satisfaction our main priority.
BOOK NOW
Nanobrows give you the most natural-looking brows. This technique is not for everyone but can be great for those with normal to dry skin, small to barely-there pores and non-sensitive skin.
2.5 Hours
$700
Payment Breakdown:
First session: $550 ($100 deposit required)
Follow up: $150
A powdered brow looks like a softly pencilled-in or tinted eyebrow when healed. This is the best option for most skin types and also the longest lasting. Powdered brows can be as natural and soft or as bold and defined as you like.
2 Hours
$650 with Amanda
$600 with Darby
Payment Breakdown:
First session: $500 with Amanda, $450 with Darby ($100 deposit required)
Follow up: $150
Get the best of both worlds! A blend of fine hair strokes and powdering through the brow. This is an option for those who have alopecia or have lost their brows due to over-tweezing or medical issues. It's also a good option if a portion of the brow is missing hair.
2.5 hours
$700
Payment Breakdown:
First session: $550 ($100 deposit required)
Follow up: $150
"I trusted Amanda with my face and she did a phenomenal job (4x) on my permanent makeup, eyebrows and lip Blush including both touch ups! The colour, shape and look were on point."
Just had powdered eyebrows done for the very first time and Darby was fantastic. She was very professional, walked me through the process and answered all my questions.
PERMANENT MAKEUP LIPS
Give your lips definition, neutralize hyperpigmentation, and get a soft even colour that mimics your favourite lip gloss or lipstick. 
We consult with you on your colour before we begin to ensure you get exactly what you're going for. 
BOOK NOW
Lip blush gives your lips a soft and natural look, similar to a sheer lip stain, so you always have a little colour.
3.5 hours
$750 with Amanda
$700 with Darby
Payment breakdown:
First Session: $600 with Amanda, $550 with Darby ($100 deposit required)
Follow Up: $150
Even out your lip colour by "neutralizing" darker and more pigmented areas on your lips. Perfect for those with deeper skin tones. To book this service, you must have a consult, as not all pigmented/dark lips can be worked on.
3.5 hours
$850
Payment breakdown: $700 at the first session ($100 deposit required), $150 at the follow-up
PERMANENT MAKEUP EYELINER
Enhance your eyes and skip your daily eyeliner routine with permanent makeup for eyeliner
Choose between subtle definition for a fuller lashline look, or add a thicker line for extra oomph. 
We'll start your appointment with a consultation to get your desired shape and thickness. Both options include a touch-up done six weeks after the first session to fill in any gaps and darken the liner. 
BOOK NOW
We fill the spaces in between your lashes for a fuller look. This is a subtle and thin line that creates the illusion of a darker lash line. It's very natural since it's not meant to look like makeup.
2 hours
$575
Payment breakdown:
First Session: $425 ($100 deposit required)
Follow Up: $150
A thicker and bolder eyeliner than the Lash Liner. We complement this line with a wing or flick to extend your eye shape. Unlike the Lash Liner, this does look more like makeup. Perfect if you can't leave the house without you liner on or if you love the look of a light wing but just can't get it right.
2.5 hours
$725
Payment breakdown:
First Session: $575 ($100 deposit required)
Follow Up: $150
Permanent makeup is a type of tattoo done with a specialized cosmetic tattoo machine that gently places pigment into the skin. While permanent makeup is considered a tattoo, it is much different than a body tattoo you can get at a tattoo shop. The techniques, machines and pigments we use are specifically designed for the delicate skin and features of the face. This way we can give you natural brows, defined eyeliner, and softly tinted lips.
You may experience some discomfort during the treatment, so we start with a pre-numbing agent to take the edge off. Once we do the first pass and the skin is opened up, we apply 2 different numbing agents to numb the skin further. They also contain epinephrine to constrict the blood vessels, making the pain completely tolerable.
Even though it is called "permanent makeup," the results usually last about 1 to 5 years –depending on the part of your face– before needing a touch-up. Our permanent makeup services include a six-week touch-up after healing time to darken and fill in gaps if needed.
At Beauty Room, we deeply value your health and safety above all else. It's our top priority to maintain a clean and sterile environment for each and every client who walks through our doors. That's why we take the extra step of carefully wrapping our equipment and workstations with barrier film or bags, guaranteeing there is absolutely no chance of cross-contamination. Additionally, we go above and beyond by using only brand new, individually sealed, sterile cosmetic tattoo needles on every client we serve. With these measures in place, you can feel confident knowing that we have taken every precaution to ensure your well-being during your time with us.
No. While nanobrows and microblading give a hair-like effect, they require different techniques. Microblading consists of using a small blade to create thin cuts that mimic individual hairs. For nanobrows we use a cosmetic tattoo machine and a very fine single needle to implant dots that form a line. Because of the tool we use for nanobrows, results are more consistent than with microblading which relies entirely on the permanent makeup artist's technique and pressure applied.